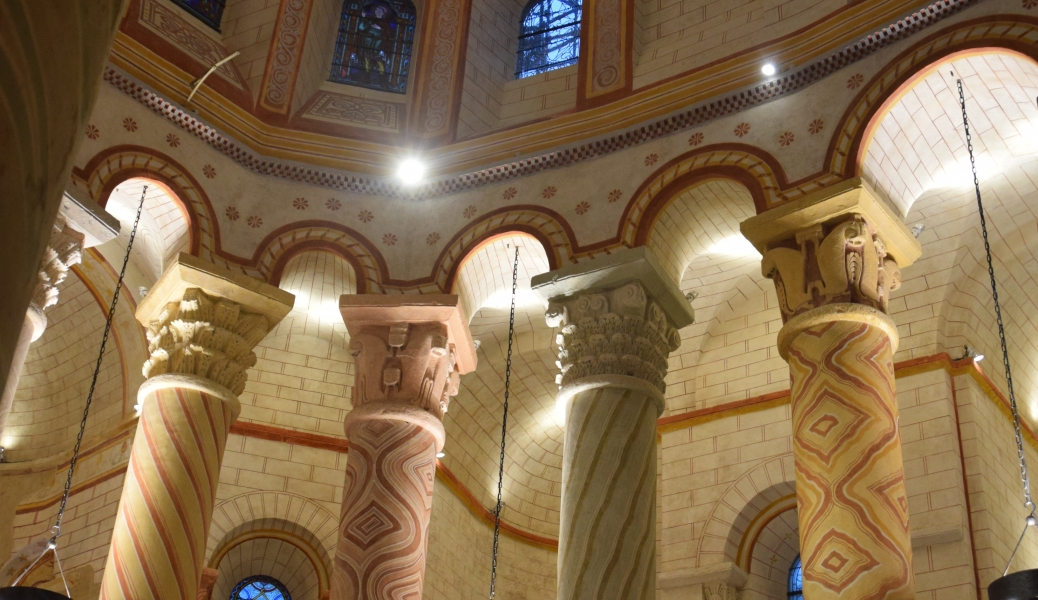 This is the big day !
This Monday, February 1st, the Abbey of Saint -Savin reopens its doors to the public. The all team is waiting for you to share an entire section of our history, and help you to discover the " Sistine Chapel of the Romanesque period " listed as a UNESCO's World Heritage site, the richness of his paintings and their amazing state of preservation.
2016 is the perfect year to come and admire the choir of the freshly restored abbey church and walk inside the scenic space built in the former monks' cells. Between openness to the world and dialogue between peoples, digital enhancement of heritage and awareness of future generations to their history, the Abbey of Saint -Savin invite you to build a new abbey together !